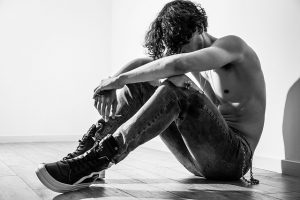 I could stay awake just to hear you breathing
Watch you smile while you are sleeping
While you're far away dreaming
I could spend my life in this sweet surrender
I could stay lost in this moment forever
Every moment spent with you is a moment I treasure
Don't want to close my eyes
I don't want to fall asleep
'Cause I'd miss you baby
And I don't want to miss a thing
'Cause even when I dream of you
The sweetest dream will never do
I'd still miss you baby
And I don't want to miss a thing
Lying close to you feeling your heart beating
And I'm wondering what you're dreaming
Wondering if it's me you're seeing
Then I kiss your eyes
And thank God we're together
I just want to stay with you in this moment forever
Forever and ever
Don't want to close my eyes
I don't want to fall asleep
'Cause I'd miss you baby
And I don't want to miss a thing
'Cause even when I dream of you
The sweetest dream will never do
I'd still miss you baby
And I don't want to miss a thing
I don't want to miss one smile
I don't want to miss one kiss
I just want to be with you
Right here with you, just like this
I just want to hold you close
Feel your heart so close to mine
And just stay here in this moment
For all the rest of time
Don't want to close my eyes
I don't want to fall asleep
'Cause I'd miss you baby
And I don't want to miss a thing
'Cause even when I dream of you
The sweetest dream will never do
I'd still miss you baby
And I don't want to miss a thing
Don't want to close my eyes
I don't want to fall asleep
'Cause I'd miss you baby
I don't want to miss a thing
'Cause even when I dream of you
The sweetest dream will never do
I'd still miss you baby
And I don't want to miss a thing
When it comes to our loved ones, we cherish every second and every minute that we are with them. This is why if we lose them, the emotional and psychological devastation can go absolutely beyond words. Every day without them can seem like an eternity. Nothing matters anymore. This can be a dreadfully horrifying and very draining experience. This is why funeral songs evoke so much intensity from our souls. Songs are able to express things spoken words never can. Take for instance Mark Chestnutt's rendition of Aerosmith's "I Don't Wanna Miss A Thing". His singing is a softer take that has a nice country vibe to it. A bit different from the usual power and intense passion you get from Steven Tyler's approach, which is great by the way, however, Chestnutt's take on it has a more solemn vibe that may possibly be more fitting for funeral services.
The lyrics express intense desire to be with the person who the song is subjected to. The speaker would even be willing to, "… stay awake just to hear you breathing / Watch you smile while you are sleeping / While you're far away dreaming" all because "…Every moment spent with you is a moment I treasure." This overwhelming want and need to be with another person commonly comes, from somebody who misses that person very much. Perhaps because that person is no longer with him or her. If you read between the lines, you can see much longing from the part of the speaker.
Mark Chestnutt's "I Don't Wanna Miss A Thing" is a sad and moving song with, I suppose you could say, a bittersweet vibe. Bitter because it expresses a deep longing for somebody and yet sweet because of the way it's beautifully sung, like honey to the ears. A song like this can easily resonate with people who are dealing with the pain of losing someone. The sheer longing for intimacy from that someone who passed away is poignantly expressed in these lines: "I just want to hold you close/Feel your heart so close to mine/And just stay here in this moment/For all the rest of time." What a truly powerful and yet soothing way to close a song.
https://www.tranquilityfuneralservice.com/wp-content/uploads/2017/07/Screen-Shot-2017-07-11-at-4.20.50-PM-300x81.png
0
0
funeralservices
https://www.tranquilityfuneralservice.com/wp-content/uploads/2017/07/Screen-Shot-2017-07-11-at-4.20.50-PM-300x81.png
funeralservices
2018-07-04 15:11:48
2019-12-05 17:17:46
I Don't Wanna Miss A Thing (Mark Chestnutt)